"This is KC Technology,a company that is with the family, not the customer."


- RELIABLE
KC Technology, has been working to be a sincere developer and manufacturer untiring in our efforts.
- EXPERIENCE
Based on the long devoted creation and experience,
- VARIOUS
we have blazed a trail in the skin, scalp, hair and alopecia business field by introducing and applying the video-microscopes technology.
- PIONEER
Moreover, as the pioneer, we planned out and have been developing the programs to analyze & manage the tested pictures or data, for the first time in the industry.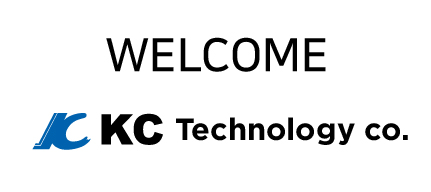 Thank you to the families who came to KC Technology. Starting with the skin, scalp & hair measurement system on the day of its foundation in 2000, KC Technology has set the goal of becoming the world's best in the field of image measurement in the cosmetic, medical, and industrial fields, and has put our best efforts in developing new technologies and producing products.
And with the belief not to lose the trust of not only our co-workers and partners who have been with us, but also those who choose and use our products as family members, not customers, we are a professional company in the field of skin and scalp & hair measurement systems. Since 2019, we have divided our business into development and production parts and marketing sales and development parts, respectively, with the goal of solidifying our sincerity as a company and playing a role in a larger and wider market with this professional technology.
In order to keep this belief, we have been continuously pushing forward with the development and production of new technologies that can be helpful from the customer's point of view. Thanks to this, KC Technology has been remembered as a sincere and honest company that does our best to provide trust and satisfaction to family members. KC Technology has supplied the best technology and products to domestic and foreign cosmetic brands, research institutes, beauty salons, hospitals, pharmacies, and clinic centers, etc.
We would like to express our sincere gratitude to the family members who have been with us in the growth so far and will be with us in the process of preparing for a bigger leap to come. As a company that creates together with customers, we ask for your constant advice and encouragement. We sincerely thank you for visiting KC Technology, and we will continue to visit you as KC Technology that sells impression, not just a company that sells products. Happily Welcome to KC technology co.