Mobile Device System
L2 is an Android-based mobile skin/scalp tester developed by KC for the first time in the world and is equipped with an LCD and an an App. So it is easy to carry as well as inspect skin or scalp, so that you can comfortably consult with customers.

Features of L2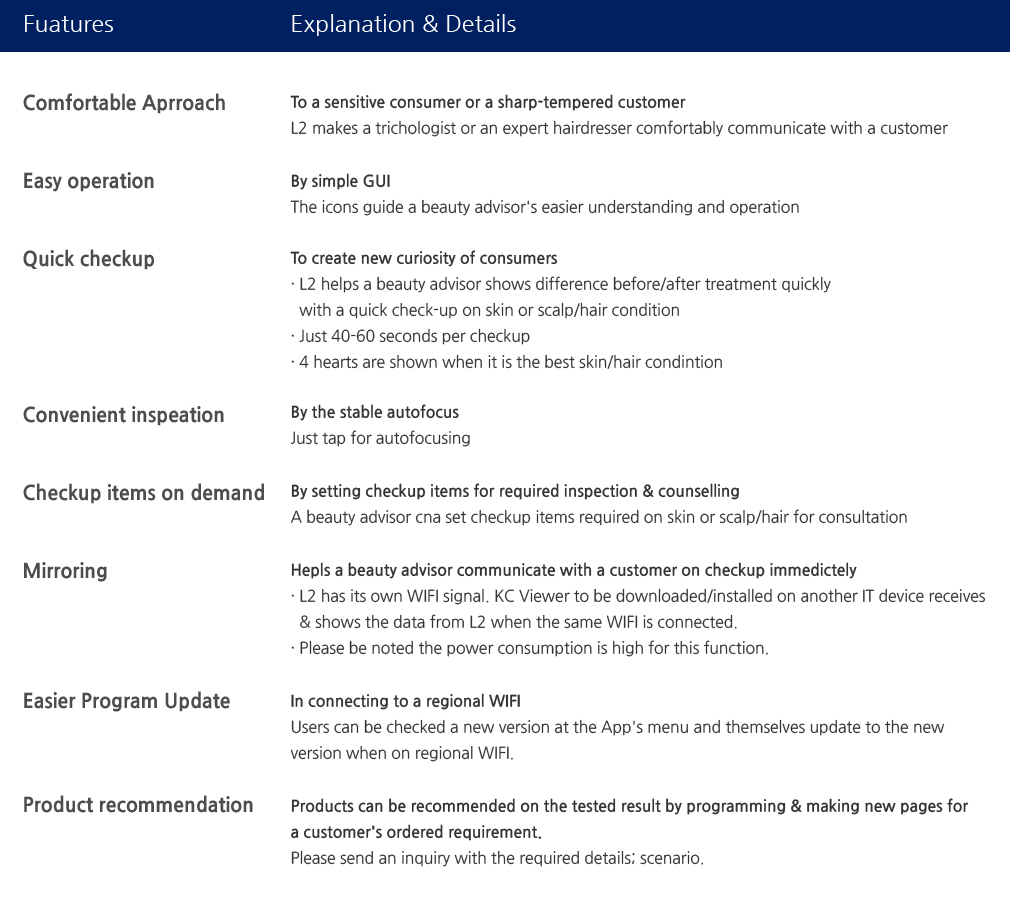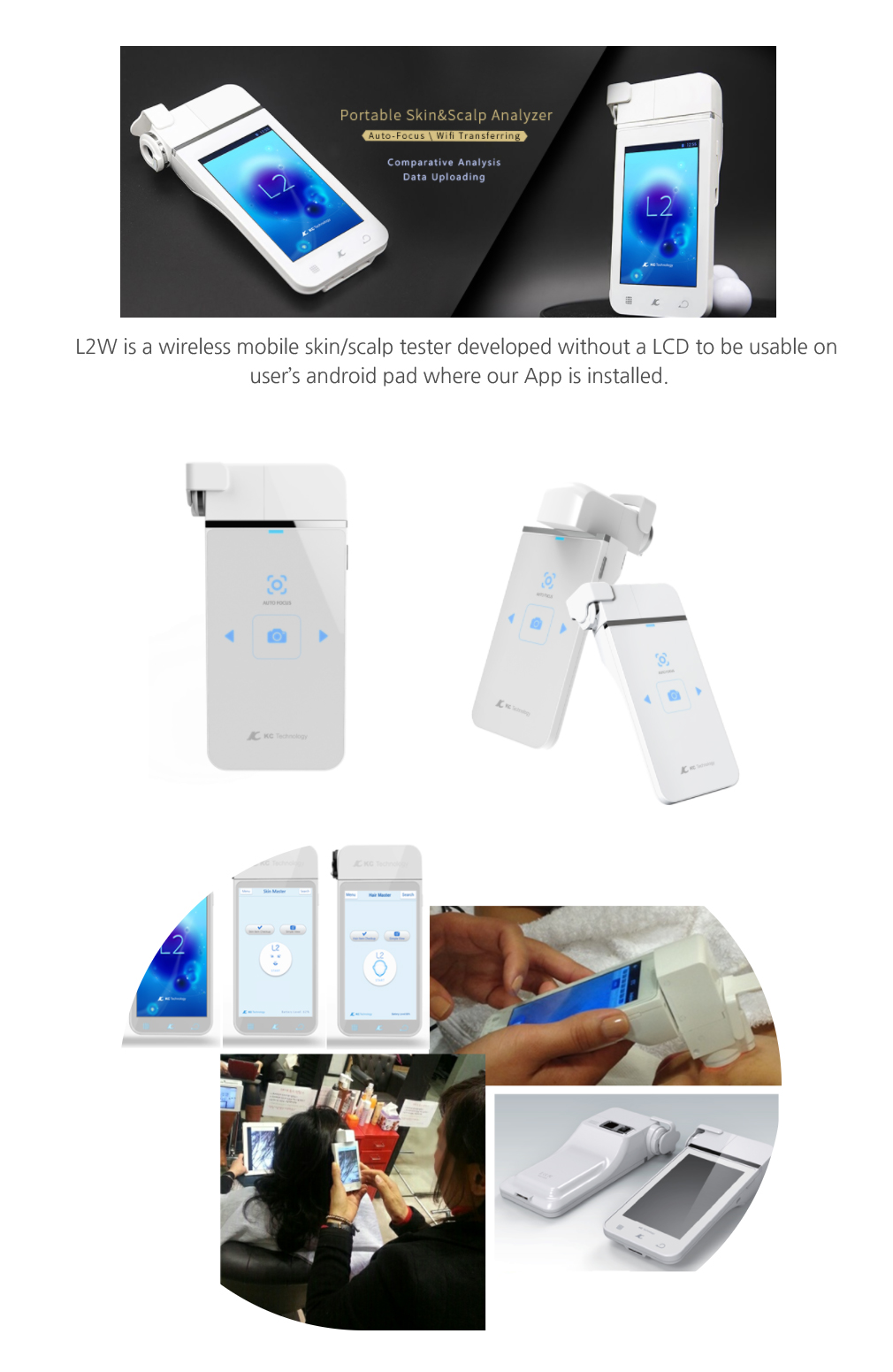 We hope L2 or L2W could help your different business by transferring general customers to your regular customers who trust your words and prescription.

By using L2 or L2W, your customers will realize their skin or scalp condition with concern and want to receive regular good care with another more specialized inspection.

We hope all our products can help more reliable businesses of our customers.


Please watch this video for more information.
L2 & L2W can be supplied for a specific order project. We're pleased to be looking forward to getting information and inquiries regarding your amazing business plans and cannot wait to collaborate with you! Share this: